Businesses in every industry are struggling to support their growing technology needs. Factors such as escalating cybersecurity concerns, the need to update outdated IT infrastructure, and shifting employee expectations surrounding the use of technology are putting more pressure on business leaders and IT decision-makers to make an efficient, robust, and protected IT infrastructure a reality right now.
IT budgets are going up, with 44 percent of businesses expecting to increase tech spending in 2020, up from 38 percent in 2019.
However, the reality is, few companies are equipped to manage all of the new technology and the increasing complexity of IT business infrastructure. In fact, according to a survey conducted by McKinsey & Company, less than one-third of organizations are successfully increasing performance as a result of new technology, and even less are sustaining those gains.
The solution for many businesses is to switch to managed IT services. With a managed services provider (MSP), getting a handle on IT infrastructure and being able to increase productivity and business performance is finally possible. Not only this but transitioning away from a break-fix model to a proactive managed services model is also helping businesses keep their data and systems safe, despite the ever-expanding threats that cyber attackers pose.
If your business hasn't transitioned to managed services yet, you'll want to take a look at why over half of small to medium-sized businesses (SMBs) are already relying on an MSP and what you can do to make the transition go smoothly.
Why businesses are switching to managed IT services
Transitioning to managed services can empower businesses to do so much more with the technology they have. As IT will play an even larger – and more dynamic role – in the future, switching sooner rather than later may help your business stay ahead of the curve when it comes to leveraging business technology.
Here are the primary reasons so many SMBs are using managed IT services already.
Frees up your in-house staff – With your MSP handling ongoing network monitoring, tech help, and other critical tasks, your in-house IT team will have more time to work on tasks that can help your business grow, such as app and software feature development.
Reduces downtime risk – Because most MSPs offer a proactive approach, you'll know your mobile devices, cloud services, and networks are up-to-date and well-maintained, reducing the risk of an IT catastrophe and the subsequent downtime. This alone is reason enough to consider managed services – just one hour of downtime can cost a small business over $10,000.
Offers robust security – With managed services, you can count on around-the-clock network monitoring, as well as security testing, giving you peace of mind knowing that your business is secure.
Makes budgeting easier – When you use managed IT services, you can predict how much you'll spend on IT as you'll pay a set fee each month. You may also be able to save money because you won't have as many in-house IT expenses.
Enhances employee productivity – With access to a help desk, better network security, and a well-managed IT infrastructure, your employees are able to focus on their work rather than waiting for IT hiccups to be solved. This supports better productivity while also reducing frustration in the workplace.
How to optimize the transition to an MSP
As with any type of major shift in your business technology processes, you'll want to take certain steps to help you get the most out of your move to managed services.
Evaluate your current and future IT needs
Talk to your in-house IT staff or an IT consultant and identify any specialist IT needs your business may have, such as cloud migration or help with AI implementation. Make sure the MSP you choose has the right IT specialists on their staff so you can experience the best-in-class service your business deserves.
Look over your business's compliance needs. If you're in a highly regulated industry such as health care or finance, you may need extra services to ensure your company is doing everything it needs to do to reduce risk and remain compliant. You can consider working with an MSP that specializes in your sector or an MSP with IT experts who have experience managing compliance in your industry.
Eight in 10 organizations have already spent years digitally transforming, and more than three-quarters of enterprises have moved part or all of their computing infrastructure into the cloud.
Another important consideration when transitioning is flexibility. How easy will it be for you to scale your managed IT services as your business grows? Also, will you be able to scale back your services if you find you no longer require as much help or if you decide to increase your in-house staff in the future? Because technology needs are always changing, it's important to partner with an MSP that allows you to only pay for what you need. Ideally, you'll be able to easily and quickly scale your services to ensure you're always getting the help, protection, and support your business requires.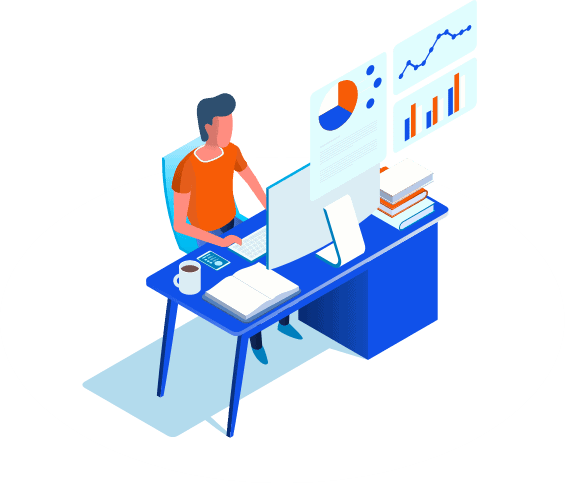 Research your options
There are a lot of managed services providers you can partner with. Once you have evaluated your specific needs, you can go ahead and compare providers. Look for a partner that is capable of providing seamless services and that has the capacity to meet your IT needs.
How fast is their response time?
Do they use a proactive approach to IT?
What other services do they offer that you may need, such as virtualization and Office 365 support?
What does their network monitoring process look like?
Consult with your top choices
Narrow down your list of potential MSPs to two or three providers. Then, reach out and set up a consultation. Discuss your priorities and expectations, what specific solutions they can offer, and the details of your contract. Go over all your current hardware and software resources with them, as well as your future plans for your IT, and make sure you feel confident that they can help you get the most out of your IT infrastructure.
Because your managed services provider will be such an important part of your business's success, it's worth it to go through all of these steps when you transition. Understand what you want, what your business needs, and search for the best fit for your business's future.
https://square3it.com/wp-content/uploads/2020/02/ManagedServices_featimg.jpg
390
1030
Square3
https://square3it.com/wp-content/uploads/2022/09/Square3-IT-600x200-1.png
Square3
2020-02-17 21:54:33
2020-02-17 22:06:40
Your guide to transitioning to managed services